Sustainability
Smarter, more connected cities are the great sustainability challenge of our century, and for connected cities to become a reality, connected communications is critical.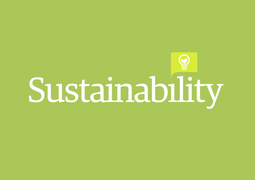 Frontier PR is uniquely placed at the intersection of this vision for the future. We are a
specialist consultancy with expertise in developing strategic communications which connect with audiences and motivate action across the key sectors of the connected city:

• Energy
• Infrastructure
• Housing
• Data & Connectivity
• Governance
• Health
Communications is essential to the process of our cities becoming smarter, sustainable and more connected. Every step on the road to this sustainable new world will require change and action, and managed communications will have a huge role to play.


Frontier PR understands the complexities and challenges of connected cities from a variety of perspectives. We recognise that making this vision a reality will require unprecedented levels of collaboration from previously disparate markets and we bring the knowledge and expertise to help organisations overcome these challenges through effective communications.

A smart city movement is spreading around the world, but it is communications that makes movements and drives the demand for change.

---